CRANETECH REPAIR – REACHING NEW HEIGHTS IN CRANE SAFETY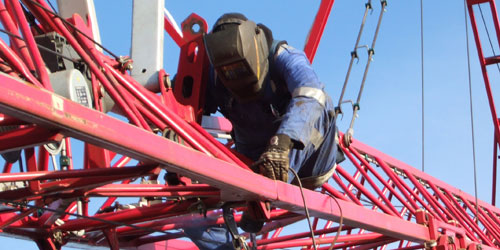 Our fully qualified welders can carry out most repairs in the air whilst the crane is still erected, whilst more complex repairs can be carried out in our fully equipped workshop.
From a hairline crack in a jib section to a full tower refurb, Cranetech are the 1st choice for crane manufacturers, hirers and end users.
Please give us a call with your requirements on 0800 177 7650 or contact us.